About autoportugal.co.uk – Cheap car rental in Portugal
Welcome to autoportugal.co.uk! Need a car on your next holiday in Portugal? We compare prices on car hire in Portugal from the best companies and finds the best deals. The best tip on how to find the cheapest price on car rental in Portugal is to book as early as possible. Book 2-4 months in advance, if possible, if you want to find the best deals. If you rent a car from us, no surprise awaits you when it is time to pick up the car on your arrival. All our prices usually include free mileage, airport fees, free miles, road assistance and obligatory insurances, taxes and fees in Portugal.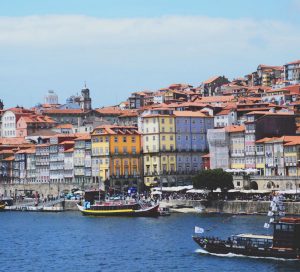 We compare car hire prices from approximately 53 rental car companies in cities, airports, vacation destinations, train stations and destinations in Portugal. Autoportugal.co.uk co-operates with Cartrawler to find and offer you, as our customer, the best deals and prices on car rental in Portugal from all major companies. When you search och book a car with us, you can choose from which specific company you would like to rent from. We search for cheap rental cars in cities such as: Funchal, Porto, Algueirão, Vila Nova de Gaia, Amadora, Queluz, Cacém, Lisbon, Coimbra, Setúbal, Braga and at airports such as Ponta Delgada-João Paulo II Airport, Horta Airport, Porto Airport, Faro Airport, Madeira Airport, Lajes Field, Lisbon-Portela Airport, São Jorge Airport etc. You can also rent a car for one-way, aka one-way-rental or one-way in Portugal. You collect the car in one city or destionation and return it somewhere else, e.g. another airport, city or country. Is also called rent a car from here to there. You can even find rental cars all around the world via autoportugal.co.uk. You can hire a car in Portugal in three simple and easy steps:
Search for your desired pick-up location in Portugal and choose a pick-up date in our car hire search engine.
Compare all alternatives in a simple overview. You can compare all companies in Portugal, available rental cars, the different terms and the price.
Book directly the car hire deal of your choice in Portugal online and save money.
Book your cheap rental car safe and securely at autoportugal.co.uk to ensure yourself of a carefree vacation. Because of our large booking volumes we offer cheaper rental cars than if you would book directly from the car hire company. All our reservations include standard insurances. With us you have the option to cancel for free or make changes to your reservation up to 24-48 hours before your pick-up.
New to Portugal?
Portugal has amazing beaches, a rich culture, warm climate, beautiful and lively cities and lovely countryside, prehistoric sites and remnants from the Roman Empire, historic towns and architecture. Some of the most popular beaches are Espinho in Costa Verde, Praia das Maçãs and Praia Grande in the Costa de Lisboa, Zambujeira do Mar in Costa Alentejana e Vicentina, Salema and Praia da Rocha, Praia da Oura, Praia dos Pescadores, Praia de São Rafael, Praia do Castelo in the Algarve, Figueira da Foz in Costa de Prata, Peniche. The country is a golfing haven with many nice golf courses. It is also the Surf Mecca of Europe with some truly monster waves. You should try the local vines and the famous port wine.
Cheap car hire with unlimited mileage in Portugal
What type of car are you looking for? There are many different models and sizes of cars to choose from in Portugal. Fleet list in Portugal: Moped (Moped), Cargo van (Cargo van), 9 seat minivan / Minibus (9 seat minivan), Premium (Premium), Convertible (Convertible), 5 seat minivan (5 seat minivan), Mini (Mini), Compact (Compact), Estate (Estate), Economy (Economy), 7 seat minivan (7 seat minivan), Luxury (Luxury), SUV / Jeep (SUV), Minivan (Minivan), Intermediate (Intermediate), Fullsize (Fullsize), Standard (Standard). Big cities and popular destinations have more car types and models to choose from. If you want to rent a premium or luxury car, search for the major airports and the most popular destinations in the major regions such as Porto, Minho, Lisbon, Algarve, Ribatejo, Costa Verde, Setúbal, Braga, Aveiro, Costa Azul, Santarém etc. It can be harder to find and book special cars like premium or luxury cars during peak season like the summer. Search well in advance if you looking for a premium or luxury rental car.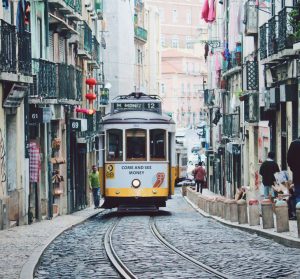 What's your favourite car brand? Car brands and models you can rent in Portugal are e.g. Mini: e.g. Ford Ka, Renault Twizy, Fiat 500 S Dualogic, Toyota Aygo, etc. Economy: e.g. Citroen DS3, Opel Corsa, Fiat Panda, Renault Captur, etc. Compact: e.g. Citroen C4 Cactus, Fiat 500L, Hyundai i30, Toyota Auris Hybrid, etc. Intermediate: e.g. Skoda Octavia, Ford Mondeo, Toyota Prius Hybrid, Citroen C5, etc. Standard: e.g. Volkswagen Passat, Audi A4, Opel Insignia, etc. Fullsize: e.g. BMW 3 Series, Mercedes E Class, Mercedes C Class, etc. Luxury: e.g. Porsche Panamera Turbo S, Lamborghini Huracan, Ferrari 458 Speciale, Porsche Panamera, etc. Premium: e.g. Mercedes C220 CDI, Mercedes E280 CDI, BMW 5 Series, BMW M4 Coupe, etc. Minivan: e.g. Mercedes Vito, Volkswagen Sharan, Mercedes Viano, etc. Cargo van: e.g. Fiat Doblo Cargo, Peugeot Partner, Iveco Cargo 12-Tonner Koffer, Ford Luton Box Tail Lift 3.5T, etc. Moped: e.g. Scooter 125cc, Scooter 50cc, Scooter 110cc, Scooter 125cc Electric, etc. Convertible: e.g. Peugeot 207 Convertible, Opel Cascada, Opel Astra Convertible, Mercedes E Class Convertible, etc. Estate: e.g. Skoda Fabia Estate, Ford Focus Estate, Toyota Avensis Estate, Volkswagen Passat Estate, etc. 5 seat minivan: e.g. BMW 2 Series Active Tourer, Citroen C3 Picasso, Renault Scenic, Ford C-Max, etc. 7 seat minivan: e.g. Citroen C4 Grand Picasso, Volkswagen Touran, Ford Galaxy, Renault Espace, etc. 9 seat minivan / Minibus: e.g. Fiat Scudo, Mercedes Vito, Mercedes Vito Traveliner, etc. SUV / Jeep: e.g. BMW X3, BMW X5, Range Rover Evoque, Jeep Renegade, etc. However, in smaller cities the range might not be as extensive. We, autoportugal.co.uk, have 24/7 customer service and it is available all year round at all times of the day and night. If you need help with your booking or have encountered any problems with your car hire in Portugal, please do not hesitate to contact us. A member of our team will be happy to help with any problems or questions.
Driving in Portugal
Traffic moves on the right-hand side of the road. You can easily drive to almost all major cities in Portugal, either by motorway or by modern roads. It wise driving in major cities like Lisbon or Porto. A good road map or GPS is an essential tool to have in the car. The major cities have all modern highways. There are a lot of scenic roads along the coastline and a car is the perfect way to discover hidden beaches.
Compare prices from all the best brands in Portugal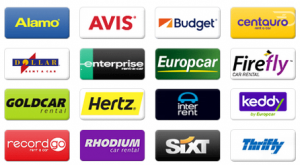 Our goal is to make it as easy and effortless as possible to find a rental car according to your wishes. We do not own any rental cars ourselves, we only compare prices between different companies such as National, Flizzr, 296 Rentacar, CAEL, Centauro, Turiscar, Yes Car Hire, Alamo, Budget, Sixt, Micauto, Auto Rent, Keddy By Europcar, Auto Turistica, Hertz Dream Collection, Autatlantis, BENErent, Hertz, Avis, Orbita, Goldcar, Drive4Less, InsularCar, Zitauto, Ilha Verde, Dollar, Rodavante, 2Rent, Rent a Star, OPORent, Autocunha, Varela Rent a Car, Payless, Guerin, Angrauto, Enterprise, InterRent, SadoRent a car, Firefly, AirAuto, Drive on Holidays, Surprice, Drive & Go, Rhodium, Europcar, Turisprime, Autoclick, Bravacar, MadeiraRent, Thrifty, Discovery and Best Deal etc. in Portugal. When you have rented a car from a specific company you pick it up from that company. Through autoportugal.co.uk you can easily and quickly amend/change your booking or cancel it.
Please leave a review on our search engine for rental cars in Portugal. Our goal is to create the best comparison page for finding cheap car hire in Portugal. We update all the information all the time and add new car rental companies in cities like Braga, Vila Nova de Gaia, Queluz, Amadora, Setúbal, Cacém, Loures, Coimbra, Lisbon, Funchal, Porto, Algueirão etc. as well as new features and tools continuously. Hope you like our site! What do you think of autoportugal.co.uk? Do you find what you are looking for?